---
Little Chefs World
Valley View Charter Montessori is excited to announce that Little Chefs World will be teaching after school enrichment for the 2018/19 school year with all new menus and a 6 week session! This 1 hour and 5 minute class will be held on Mondays and will start at 2:25 and end at 3:30 p.m. For those that attend extended day, they will go after class ends. Please complete registration form below and include payment-classes fill up quick. We look forward to seeing our returning students as well as meeting new students. If you have any questions, email Susan at
susan.kakavas@gmail.com
or text/call (916) 835-3772.
Class Description: Cooking is a beloved ritual and a lifetime skill where getting kids in the "kitchen" at a younger age has
benefits such as diverse palate, better nutrition as well as social skills, and a gesture of generosity and pride- when they
share the meal that they prepared with loved ones. Little Chefs World will offer a 6 week hands-on experience where
children will learn basic kitchen skills, recipe preparation, nutrition, cooking techniques, safety, and sanitation. Menus
change with each session and the children can enjoy their creation at the end of each class or take it home to surprise
the family!
This session will be a 6 Week Class with a cost of $120 for first child and $100 for siblings thereafter (includes class materials). Checks Payable to Susan Kakavas. To be sure and get on the roster you can mail registration form and payment to Susan Kakavas at 490 Falcon Crest Lane – El Dorado Hills, CA 95762. I will send confirmation email the week before class. OR you can send form to office with payment. Registration forms were sent home in Friday Folders, are located in the office, or may be downloaded here
Monday flyer
.
Wednesday flyer
. Due to the high amount of interest, we have opened a second day for this class. Classes will be held Mondays 2:15-3:15 and Wednesdays 1:15-2:15.
---
---
Next Generation Dance
Benefits of an Enrichment Program
​
Children
Improved physical health and maintaining a healthy lifestyle
Socialization
Discipline and Focus
Independence and improved self-esteem
Teamwork
Perseverance and Self-motivation
Ability to explore and express themselves freely
Props used to create an exciting environment
FUN!
Each session will run 8 weeks. The first session will begin 1/16 and will be on Wednesdays, 1:25 to 2:10. For more information go to their website at http://www.dancenextgen.com/ or email dancenextgen@gmail.com. The enrollment form can be found
here
.
---
---
STEM Challenge with LEGO®
Dream it. Build it. Wreck it. Repeat.
Level up your engineering skills with Play-Well TEKnologies and thousands of LEGO® parts! Apply real-world concepts in physics, engineering, and architecture through engineer-designed projects such as Belt-Drive Cars, Truss Bridges, Rail Racers, and Pneumatic Forklifts! Design and build as never before and explore your craziest ideas in a supportive environment.
This program is for grades 1-5. For more information, go to their website at https://play-well-registration.com/registration/new/72030. The flyer can be found
here
.
---
---
Mad Science​
®
Expose the science that lurks in the shadows! Solve mysteries, transform food and capture mechanical super- powers in hands-on science experiments that change every week! Harness incredible weather energy, be a movie star and go underground for more scientific evidence! You will become an expert and master of the science that's hiding
everywhere around you!
Mad Science® is a leading science enrichment provider. We deliver unique, hands-on science experiences for children that are as entertaining as they are educational.
Mad Science® is on a mission to spark the imagination and curiosity of children by providing them with fun, interactive and educational programs that instill a clear understanding of what science is really about and how it affects their world.
Fall 2018: NASA: Journey Into Outer Space
Developed in cooperation with NASA, Mad Science brings you the excitement and wonder of space. Our program takes
children on a voyage of discovery with unique hands-on activities, amazing demonstrations, and fun educational take- homes. This is an experience that is truly out of this world!
Spring 2019: Mysteries of Matter
Be amazed by awesome sound vibrations, incredible bug survival strategies and enjoy truly electrifying hands-on
activities. You'll witness matter transform before your eyes!
To learn more about Mad Science®, visit their
website
.
Classes will be held on Thursdays, 2:20-3:20. The first session starts 9/13.
​The flyer can be found
here
.
---
---
Firefly Art
In Firefly Art Class Students Will Explore:

• ARTISTS • ART HISTORY • ARTISTIC STYLES & TECHNIQUES •
• CULTURAL INFLUENCES ON ART • THE VOCABULARY OF ART •
Mediums Prismacolor Professional Art Markers, Watercolors, Chalk Pastels, Oil Pastels, Prismacolor Art Stix and Colored Pencils, Charcoal, Clay, Sculpture Wire, SandArt, Scratch art and more!
Elements of Art Line, Color, Value, Shape / Form, Texture, Space
Principles of Design Balance, Emphasis, Contrast, Unity, Repetition
To learn more about Firefly Art, visit their website
fireflyart.org
.

Sessions will be held on Tuesdays 2:20-3:20, starting 9/11/2018.
The flyer can be found here.
---
---
Chess Academy
At Chess Academy, we don't just play chess, we teach chess!
Our comprehensive program offers multiple levels and all of our classes are led by an instructor with new lessons each week. A typical class consists of an extensive lecture following game-play, where students practice what they've learned that day. Chess is a wonderful educational opportunity to help build a child's ability to focus and understand the art of strategy at an early age.

Sessions will be on Wednesdays 1:30-2:30, starting 9/12/2018.

The flyer can be found here.
---
---
Spanish
The Spanish Immersion Program is a unique program that creates a positive, safe, fun, and nurturing environment for successful learning, with the commitment to build the confidence to communicate and understand Spanish, appreciate the Hispanic culture and to give you the opportunity to prepare for the future Global marketplace.

More information on their flyer can be found here.

You can visit their website for more detailed info.
---
---
​Art on Wheels
The Art on Wheels program will be held on Mondays 2:30 - 3:45, starting January 7, 2019.
---
Bach to Rock Glee Club
This is a 10 week program filled with song and fun for your child! In the club we will focus the kids on pop music. Each class is 45 minutes long. Each student will explore fun vocal exercises and singing in harmony while performing arrangements of popular songs. This is a great way to get your kids to open up and make some friends. And at the end of the program, there will be a performance at Bach to Rock in Folsom!
Kindergarten: Starts at 3:00pm Tuesday, November 27, 2018 Ends Tuesday, February 12, 2019 1st- 5th Grade: Starts at 2:30pm Thursday, November 29, 2018 Ends Thursday, February 14, 2019. The flyer can be found
here
.
---
"Education is like a baseball game, it needs all its players:
​

parent, teacher, community, and student." - Unknown
Powered by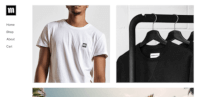 Create your own unique website with customizable templates.